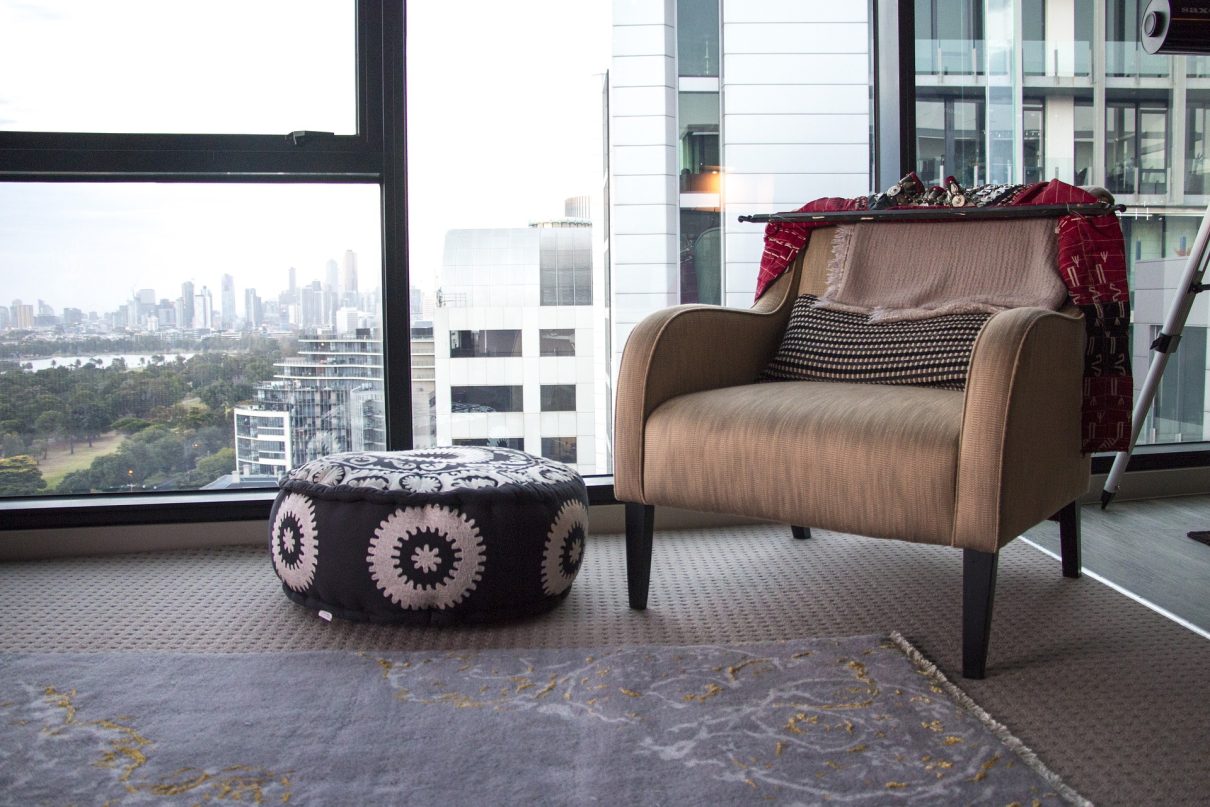 In today's time, it is really expensive to get a residential apartment in any prime locality. If you want civic amenities or a place near your college or office, then a small apartment will be a better choice. For some, there may be no other option left to choose. But this does not mean that you need to live in a cramped space. Rather, you can get use some valuable tips to make proper use of whatever space is available.
Tips to have a comfortable life in a small apartment
Optimize storage spaces: Your apartment is likely to have lofts, cabinets and shelves. You may use it wisely to organize neatly your belongings. You may even consider including several floating shelves, or corner shelves on walls or cabinets.
Ventilation and natural lighting: It is not necessary for small apartments to be stuffy. Make sure that home appliances or furniture does not block entry of air or light.
Creative interior décor: With space being scarce, you need to limit décor. Make calculated decisions on size and number of decorative pieces that you plan to buy and use. It will help create that amazing impact without cluttering the room. Decals are a better option. Interiors can be made more interesting by shuffling displays.
Space-saving furniture: You may explore multi-purpose, foldable, flexible, portable furniture readily available on the web. You can come across wall mounted flat surfaces which are designed to work as dining table, work desk or counter top. Also are available foldable chairs, height adjustable tables, bunk beds/sofa, etc. The items that you plan to buy should fit perfectly your place without congesting it. Ensure having enough room to move around safely and comfortably.
Safe colors: Since the apartment is a small one, you need create a strong illusion of having more space. For this work on the apartment's color scheme. It should include bed linen, curtains, upholstery, paint on the flooring and walls. Muted pastel shaded prints and simple patterns are visually appealing. Remember, heavy fabric bold prints and dark colors are likely to suffocate small spaces.
Demarcate Space: In any small apartment, interior walls are considered to be a luxury. Use wall surface to the maximum. Otherwise, invest in room dividers like foldable screens, open racks, beaded or fabric curtains, carpets or floor mats. They can separate effectively sleeping, living and dining quarters.
Following some simple tips will ensure you enjoy living in a small space quite comfortably.