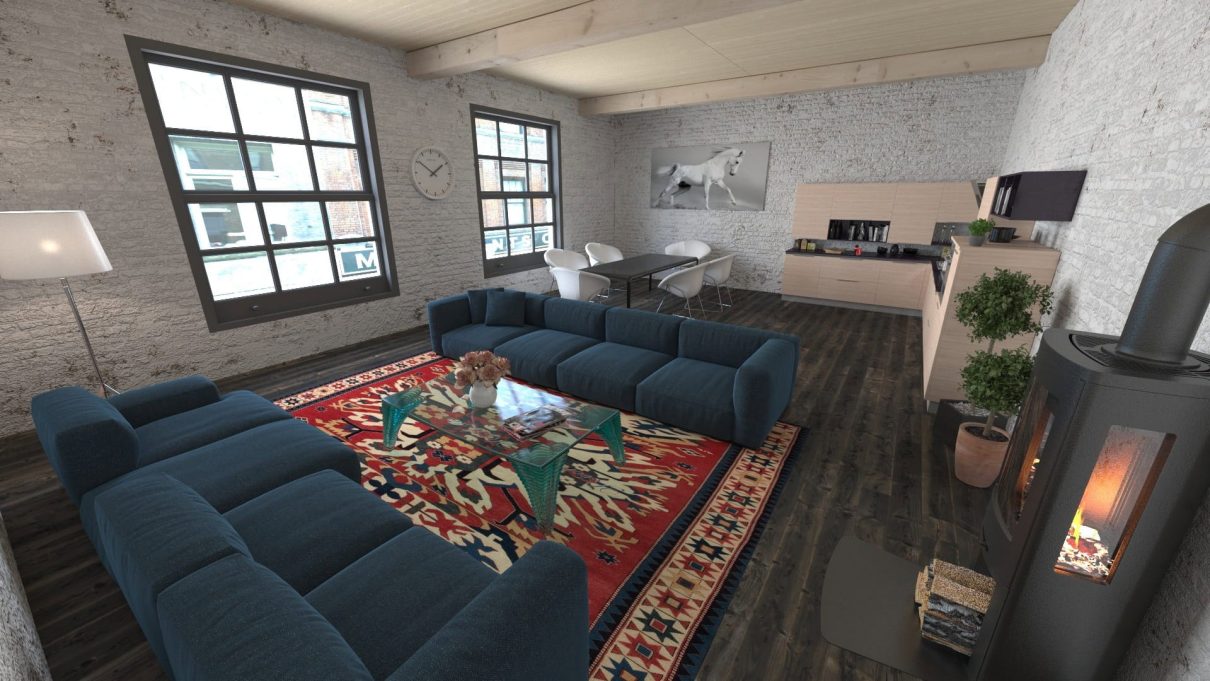 Bigger homes are expensive. There is a valid reason to choose apartment living. First-time homebuyers have a tough time as they borrow money to afford a home. It is the reason they opt for a smaller apartment as their home so that the monthly payment is also lower.
Having a small home is valuable. However, one can make a small apartment seem much bigger using simple tricks.
Use Trunks instead of Tables
Consider using a trunk instead of tables. It provides storage space and fits comfortably taking the same area of a table. It also works as the table holding cups, plates, and other items. Place the trunks replacing tables for the corner spaces and convert the cubic space. It also suits right as the bedside or end table. Fill the trunk with essential items required for the living area. You can pull it out for the guests, then dig in closets. Store things easy to access and use.
Buy Foldable Furniture
Buying foldable furniture gives you extra space. It functions perfectly as a couch and transforms into a chair on folding. Having folded wall-mounted beds is helpful. Move items placed in front of the bed and set a nice place to sleep for your sudden guest on the wall-mounted bed. Get a table that has the folding feature to expand only when necessary. Buying an inflatable air mattress is also a nice option suitable for apartment living.
Vertical Storage
Living space is all about a floor plan. A bookshelf takes devoted square footage for storage. Just moving it from the floor to the wall gives free room space. Having a vertical cabinet or stacking shelving units side by side ensures stretching storage space. It means taking up vertical space, keeping your apartment floor space free to use.
Focus on Classier Decor
Filling the wall space with pictures may be tempting. In doing so, the home gives a tight and constrained feel. It gives a crowded and overstuffed feel to the walls. A better approach is in choosing suitable home décor items. Buy décor items you find genuinely meaningful and are a classier décor. If you have lots of décor items, store them in the closet and regularly rotate them. It will give the walls some breathing time as you consider rotating. In this way, it looks realistic, and everything looks organized, giving place in the apartment for every item.