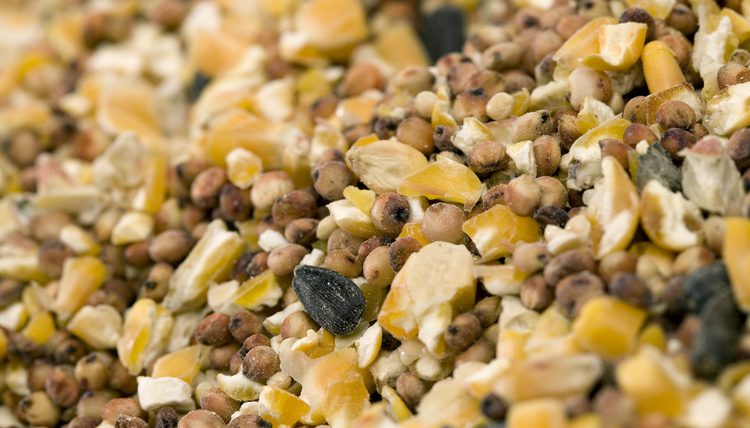 Bird Seed Cake Recipe for your Apartment Patio
People all over the globe and throughout history have enjoyed bird watching. There are tons of websites dedicated to all things birding. There is very little financial investment involved. There are even ways to reduce this cost to nearly zero. One of the simplest ways to invite birds into your life is by tempting them with tasty treats. You'll find a birdseed cake recipe for your apartment patio below.
Find Native Feathered Friends
The first step to luring feathered friends to your balcony is getting to know them. Find websites to explore which types of birds are indigenous to your specific area. They should also tell you the best times of year to see them. Keep in mind that year-round birds often need a boost of nutrition during cold months when food sources are scarce.
You can tailor your birdseed cake recipe to attract specific breeds of birds or a variety. When choosing your ingredients, it's important to understand that nutrition alone is not always the best bait. Birds require a great amount of energy because they are small, burn calories fast, and work their little feathers off.
8 Feathered Citizens & Tourists
The Great Grey Owl only ventures away in winter once every 3 to 5 years.
The Spruce Grouse prefers ground level and is difficult to spot.
The Piping Plover is an endangered shorebird.
The Pileated Woodpecker leaves rectangular holes in trees while feeding.
The Sandhill Crane is more of a summer resident and very few overwinter in the Ann Abhor area.
The Carolina Wren can usually be seen in well-wooded parks throughout the year.
The Prairie Warbler can generally be spotted from May to September.
Kirtland's Warbler prefers to breed in Michigan and is on the endangered species list.
Bird Seed Cake or Suet Recipe
1 Cup Surprise (Raisins, Nuts, or Sunflower Seeds)
2 Cups Vegetable Shortening
2 Cups Crunchy Peanut Butter
2 Cups Flour
2 Cups Cornmeal
2 Cups Raw Quick Oats
1 Cup Sugar
Heat the shortening and peanut butter gradually in a microwave-safe container. Combine all the other ingredients then slowly incorporate it into the melted mixture. Spread into a rectangular glass baking dish.
Allow it to rest until it has hardened.
Cut into portions which fit your suet feeder.
Tips for Balcony Bird Watching
It may be necessary to keep your birdseed cakes in the refrigerator as it will not harden to the same degree as that made with lard. Warm a knife under running hot water to loosen your suet from the edges of the baking dish. Try putting it in the freezer or refrigerator to hasten the hardening process.
Be forewarned that this recipe attracts not just feathered friends to your apartment, but tons of squirrels as well. Try replacing the peanut butter with the same amount of vegetable shortening or even lard to reduce the number of squirrels who come to dine. That is, of course, if you're not thrilled with having some nutty friends visit your apartment. For more birding information, please visit Apartment Balcony Birding.
Cited Sources
1: https://annarborapartments.net/apartment-balcony-birding/