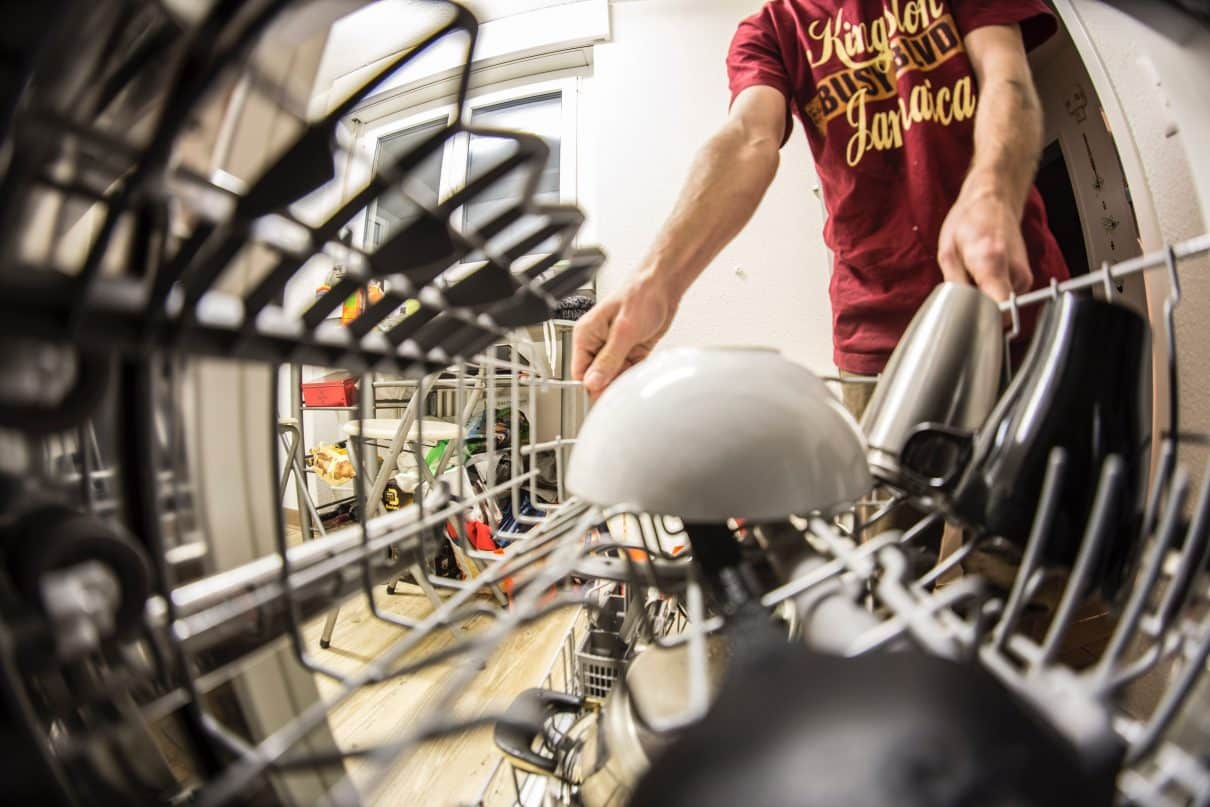 If you're in the market for kitchen help, there is an entire class of dishwashers for apartment dwellers. Okay, so they're tiny and fit in the smallest spaces, but are they functional? Yes and no. Some are very convenient, efficient, and even affordable. Others are cheap, ineffective, and worthless.
Pre-Purchase Research
The purchase of a dishwasher should be treated as an investment. This means creating a budget and doing some research to find your best options. Your family's daily needs and habits will also help narrow your options.
Appliance Compliance
Consult your property manager to ensure you're allowed to install a dishwasher in your apartment. You might also review the fine print details of your rental agreement. Installing a dishwasher under the counter may be against your apartment regulations. In that case, you might consider a countertop or standalone model.
Capacity Considerations
You will need to decide what capacity will fit your family's needs. A compact 18" model will work for a 2- to 3-member household. It holds around an average of 7 place settings. Up to 12 place settings are said to fit into the standard 24". The downside is that the larger version doesn't fit in most small apartments.
Dishwasher Features
There are several other specs you must decide on such as cycles, performance features, and drying method. Each one can make a notable impact on pricing. Review the specifications below to help narrow your search.
Air or Heat Dry
Racking Method
Quieting Package
Hard Food Disposal/Garburator
Cleaning Power
Rinse Only Cycle
Navigating Reviews & Customer Feedback
During your search investigate what others are saying about those brands and models. Check out user feedback, verified purchasers, and forums. Products which have only negative or positive reviews should immediately be eliminated. All of one or the other strongly suggests the reviews are fake.
Aim for dishwashers that have a four-star rating or better. Ideally, products should have at least 50 to 100 reviews. You might also ask family, friends, and colleagues for recommendations.
Efficiency & Environmental Impact
There is great debate about whether dishwashers are eco-friendly. This is entirely circumstantial. For example, a large capacity dishwasher used by one individual is not ecologically sound. A family of five using a small capacity dishwasher could be considered eco-conscious at the very least. The best practice is to run it only when it's full. This is better on your budget and the environment.
Rehoming Options
The internet provides all sorts of options for saving money. Try looking through yard and garage sale sites or social media and local thrift shops for used dishwashers. Look online for info about the models you find. If others have purchased used items from the seller, review their remarks and comments about the transaction. Be sure to physically inspect any used items you intend to purchase.
It's important not to make hasty, impulse purchases. Take your time to ensure you get a quality product that suits your household. Many experts advise waiting 48 hours to a couple of weeks before completing any large purchase.