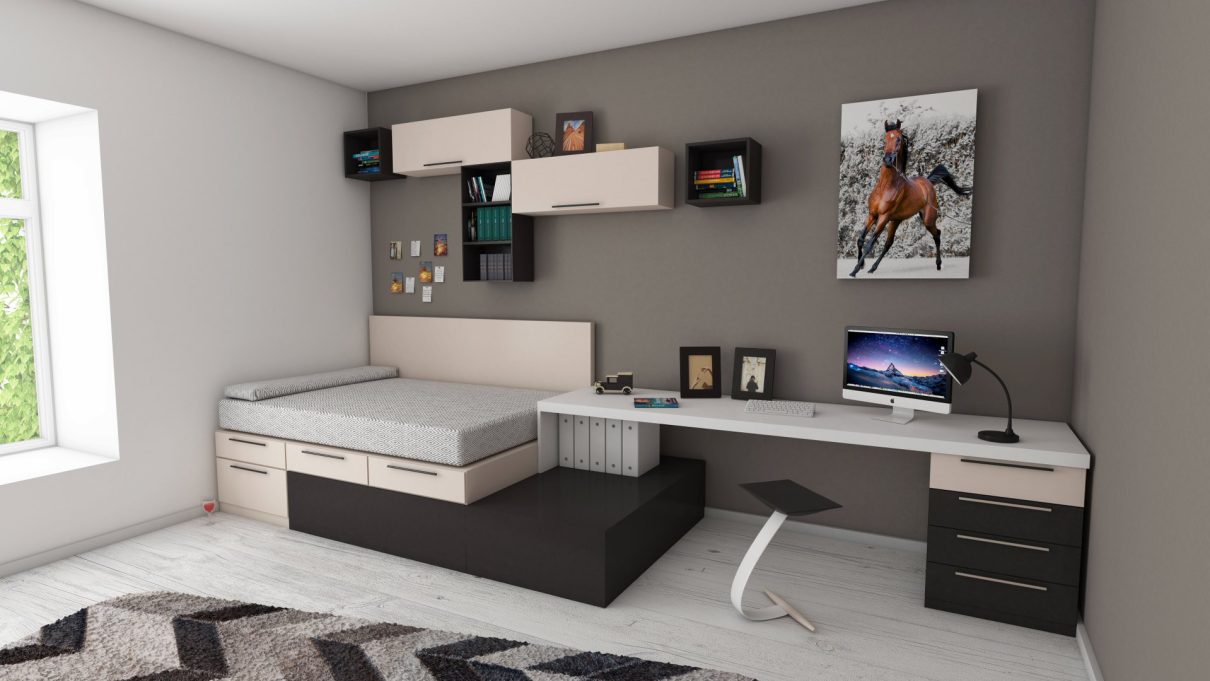 A good number of people including college students prefer small apartments to save money on their stay in a big city. Small apartments tend to have small bedrooms, a place where you are likely to relax and unwind after toiling throughout the day. Hence, make sure that your bedroom offers maximum comfort. While designing the bedroom, you may want to reduce those unwanted decorating costs. To do so, identify the items that you wish to use.
Budget decoration tips
Lighting: Lighting for your bedroom should be given due consideration without spending a fortune on them. A central pendant can offer bright lighting while a wall lamp or small table ensures ambient reading light. Lamps and fittings are available in the budget range.
Bed linens: Duvet covers, pillowcases, fine linen sheets, and cotton fabrics are quite luxurious. You may prefer to use superior quality, affordable bedding ranges that are comfortable. Neutral bedding sets can go with just about anything. Hence, invest in textured blankets, patterned quilts, and colored pillowcases.
Beside table: Hard-wearing side furniture is not desired in the bedroom especially if the purpose is to use it to store some books, etc. As a sturdy design is not desired, you may choose something that is within your set budget. Contemporary jet-black stools do make great bedside tables.
Rugs: You may want to have something cozy and soft beneath your feet. This is more so if the floor is constructed of natural stone or wood. You can get affordable bedside rugs.
Mattress: Bed linens are quite expensive and considered to be a luxury. You do require a good quality mattress for your bed to derive great comfort. A well-built mattress from a reputed brand is likely to last for a good number of years. So research on the web and identify something that suits your needs concerning firmness and thickness. The mattress you choose should not only be durable but also provide you with good sleep.
Useful storage: The bedroom that you need should be restful and calm. An ideal bedroom is not one where the floor is filled with heaps of clothes. Hence, to ensure having a clutter-free bedroom, you do need useful storage space. An affordable, practical wardrobe is what you should invest in. Find out the number of items it is built to hold and its sturdiness. For bedroom storage space, a shelving unit will be a natural choice to line up books.
Going through the above tips will help you to live comfortably and cozily even in a small bedroom.