Studio Safety and Security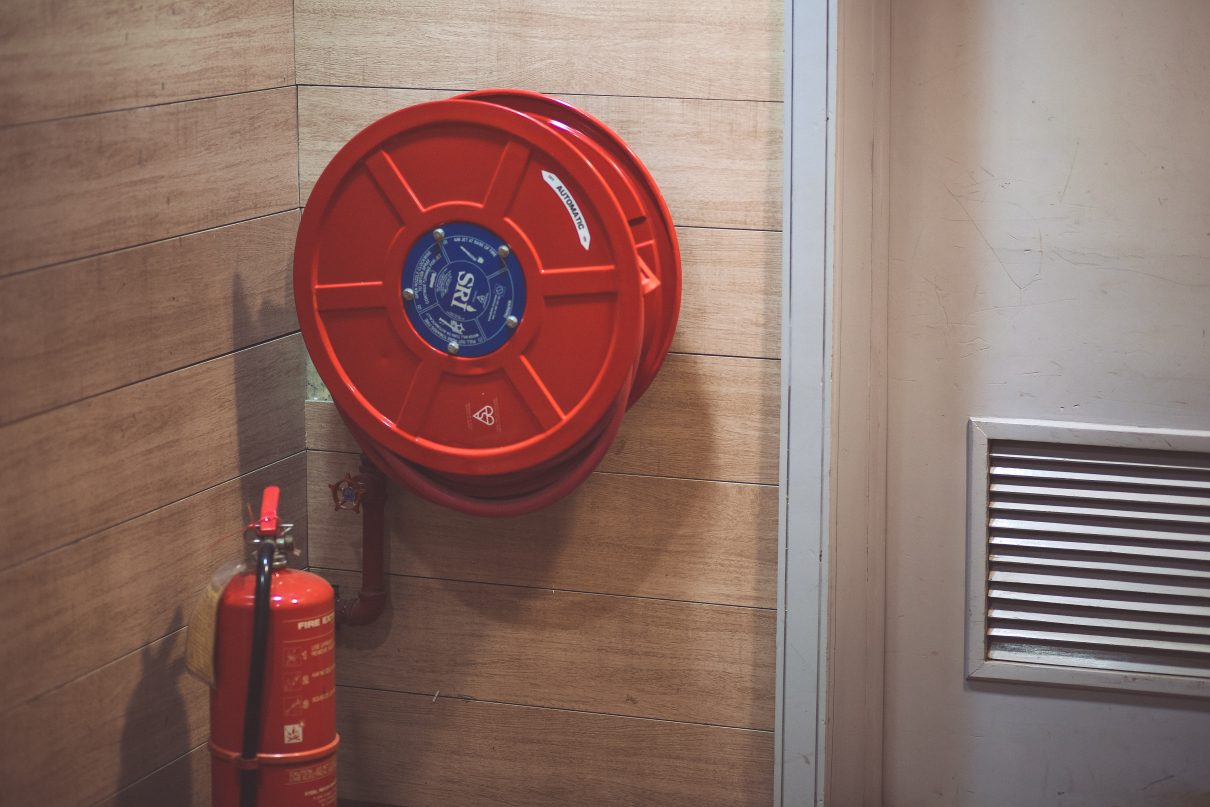 Vandalism and burglaries are very real threats, especially in areas with larger populations. Crime may not occur frequently in your area, but it's always better to be prepared. There are several steps you can take to keep your family safe and many are quite inexpensive. Check with your property manager to see which studio safety and security measures are implemented within your complex.
Deterrents as Prevention
Your apartment rental agreement should explain what security measures your property manager employs. If it's not clear, set up a meeting to investigate exactly what they are. For example, parking lot cameras and lighting are standard for most apartment complexes. Some gated communities keep security guards on duty.
Regardless of which methods are already in place, there are several things you can do to increase your studio safety and security. Some of these may seem apparent; however, the simple ones are often overlooked.
Add Extra Lighting
Routinely Replace Blown Bulbs
Get to Know Other Residents
Check Fire & Smoke Alarms Regularly
Keep Doors & Windows Locked
Pay Attention to Foot Traffic
Get a Fireproof Lockbox or Safe
Teach Children Stranger Danger
Install Motion Lights
Some other security measures may require a little more effort. Once you decide which ones are best for your apartment complex, consult your property manager again. You should make sure management is on board with your ideas. The staff may also be able to offer additional resources for your project.
Apartment Community Watch
Simply posting neighborhood watch signs in the complex can help detour crime. It should be structured, organized, and include monthly or weekly meetings. You may be allowed to use the apartment community room for your watchdog discussions. Get in touch with the local authorities for more information and group watch tips.
Vote in or designate members of the watch group for specific functions. Think of all the responsibilities and task necessary for your watch team. You might also create shifts and schedule them to keep everyone on the same page.
Put social media to work. Create a closed group page for the tenets in your apartment complex. It's important that the group is closed so no one outside the apartment community can access the sensitive information posted there. This will help you get to know your neighbors and their routines. You can share information and schedule changes privately. If you are unsure of suspicious activities, post those sightings and questions to your group page for clarification.
Look into purchasing a renter's insurance policy. It won't stop a burglar. It will help compensate or replace stolen and damaged property. This is another area you should speak with the management staff members about. They may get a group discount for renters' insurance or know which companies are best.
One last thought is adopting a canine companion if you're allowed to have pets. Burglars who know you have a dog will be much less likely to choose your apartment to break into. Every step you take can increase your level of security.