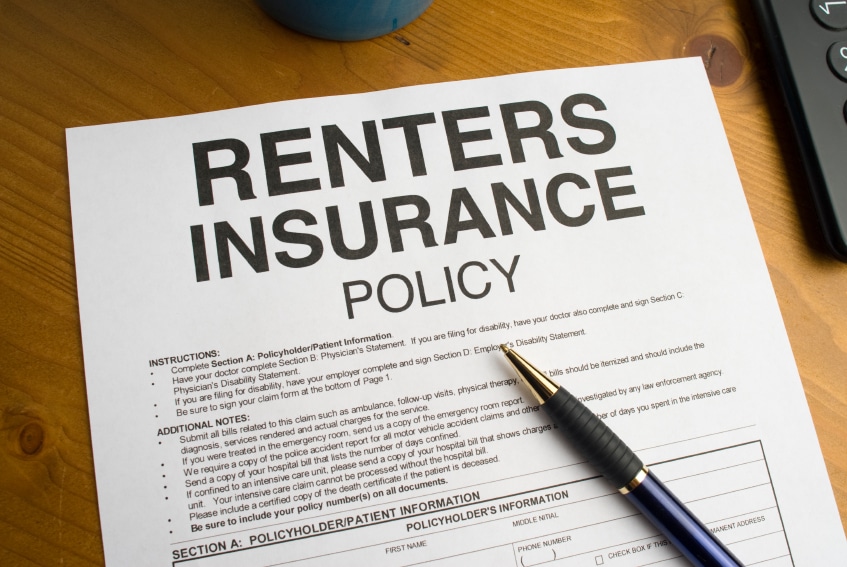 Many people view insurance as an unaffordable luxury. It's actually a necessity to protect your family, apartment, and belongings. Surprisingly enough, renter's insurance is one of the most affordable types of policies available on the market. If your rental agreement doesn't include a policy, you should consider purchasing apartment renter's insurance today.
Rental Insurance Overview
Technically, this type of insurance is for those who rent any type of home whether it's a condo, apartment, trailer, or house. One of the most confusing areas is just what an individual policy covers. This is not to protect the physical apartment you live in. It covers the personal items you own and keep inside of it. It can also include possessions outside your home as well.
What can be covered?
There are a few choices when it comes to renter's insurance. Most policies cover items you own whether they are stolen from your apartment or from your vehicle. The first step is to inventory your stuff and research its value. This can be accomplished comfortably from your couch on a laptop. Most commonly the insurance policy is for the combined monetary value of your belongings.
A renter's insurance policy can cover personal liabilities as well. For example, if someone is injured due to your mistake, your legal expenses can be covered, if the individual in questions decides to sue you. It may also pay for the injured person's medical bills.
Renter's insurance policies usually protect your possessions against theft, vandalism, and/or accidental damage. Types of damage covered can include fire or water leaks. As an added protection, you can add a clause to the policy which covers water damage to your neighbors' possessions below in the event of a water leak or accident originating in your apartment.
One last broad area covered by renter's insurance is classified as temporary living expenses. Let's say the water or fire damage in your apartment was severe enough that you must relocate while it's being repaired. This portion of your policy would help cover rent for another apartment or hotel room. The amount of medical and living expenses or property value covered directly relates to the price of your insurance policy.
Policy Purchase Tips
While most renter's insurance is not generally all that expensive, it's an important investment. You should take your time shopping around to be sure you get exactly what you and your family need. The first step, as mentioned above, is to consult your apartment property manager for policy and insurance company recommendations. It's also a good idea to ask family and friends about their experiences.
If you have a family attorney or accountant on retainer, ask them for assistance. You can find a great deal of information on the internet. Do some research and make notes of questions to ask a professional of anything you don't understand.
Check the insurance company's website and reputation before committing to purchasing a policy. Many types are under $100 a year, especially when you take advantage of bundle deals through your current insurance company. Check with yours to see if you can bundle your renter's insurance.