How to Remove Permanent Marker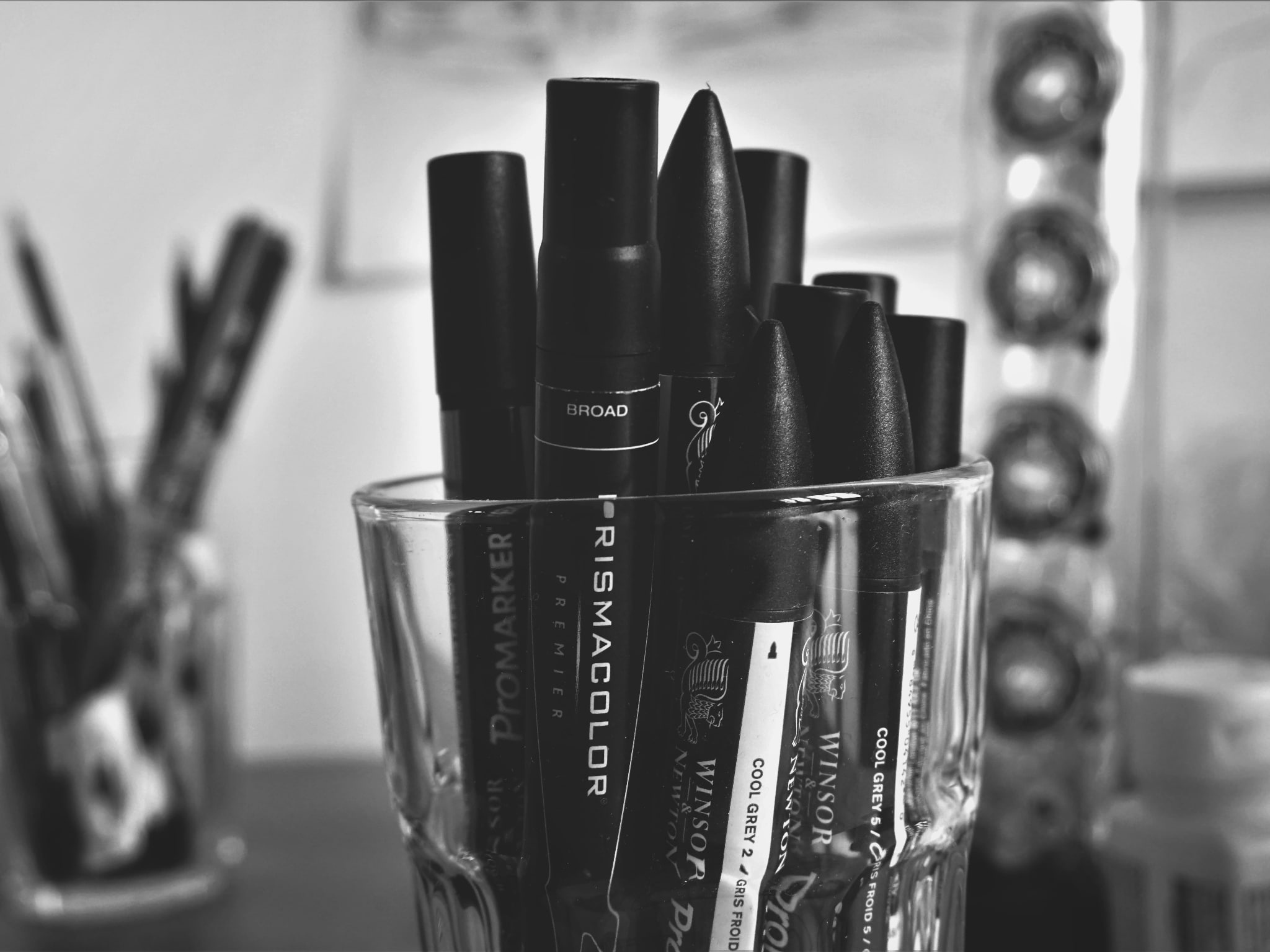 Accidents happen. It is how one responds to that circumstance that determines if you're taking care of the situation or letting it fester.
If you do any crafting, permanent markers are likely part of your supplies. They're often needed for college courses for several reasons.
They do an excellent job of covering up scuffs, writing labels, and keeping things organized. When you get them on one of your apartment's surfaces, it can be challenging to remove them.
Whether you have a budding artist at home, or you accidentally dropped a permanent marker without its cap on, here are the ways you can rectify the situation.
How to Remove Permanent Marker Stains from Wood
If permanent marker is on your trim, floors, wooden counter, or a similar surface, toothpaste is your best option for removal. It has an abrasive quality to remove the marker dye without dissolving it or damaging the interior. Baking soda kinds of toothpaste work better than others.
If you have a gel-based toothpaste, mix a little baking soda with it before scrubbing the permanent marker stain. Go with the grain to produce the best results.
How to Remove Permanent Marker from Carpet
Rubbing alcohol is the best option to use when you have permanent marker in your carpet. The trick to successful stain removal is to blot the area instead of rubbing at it.
If you rub a permanent marker stain, it may spread. Apply the rubbing alcohol to a clean, dry cloth. Blot the area with the fluid. If anything remains, use a damp cloth to wipe it away.
How to Remove Permanent Marker from Glass
When you get permanent marker on a mirror or window, the easiest way to remove it is to use nail polish remover. You can also use rubbing alcohol to get a successful result.
Apply your preferred remover to a paper towel or cotton pad. If you use a washcloth, the towel's fibers may get left behind to absorb more of the ink. Rub the stain until it is gone.
Once the glass dries, use a clean paper towel and a standard glass cleaner to finish the job.
How to Remove Permanent Marker from a Wall
If you have permanent marker on a wall, try using baby wipes to remove the stain. You'll find that it works quite effectively without damaging the paint.
Magic Erasers can also remove some permanent marker stains.
If you have a stubborn issue, using toothpaste with a soft-bristled brush can produce better results. You'll need to let the baking soda-infused product sit on the stain for approximately ten minutes.
Scrub in gentle, circular motions until you see the permanent marker disappear. Once finished, you can wipe the remaining toothpaste away with a damp cloth.
Although it can be frustrating to leave an accidental stain in your apartment with a permanent marker, these ideas can help you remove the problem. You may need to repeat the steps a few times, but it should eliminate the concern.