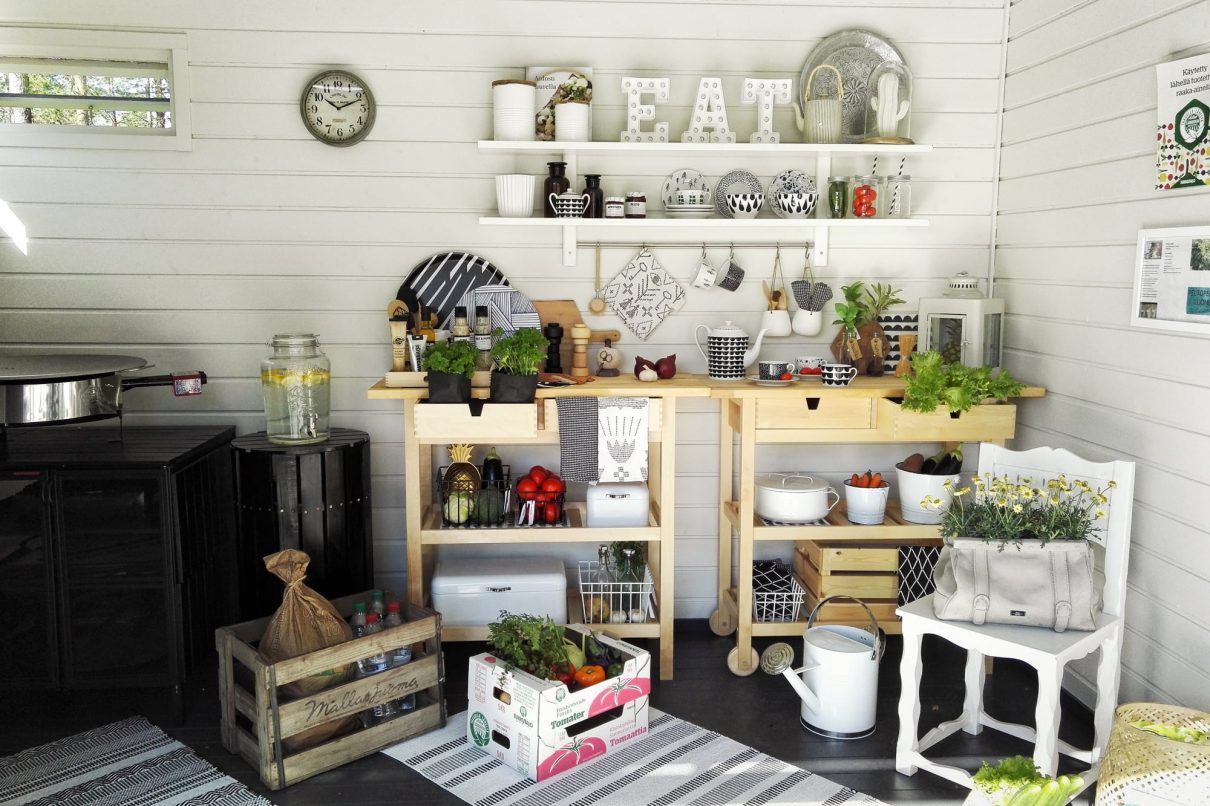 Even if you live in a tiny apartment, you can't let go of your passion to grow plants. In addition to typical house plants, you can grow fruits, herbs, vegetables and thrive in apartment gardening.
Can you really grow plants in your apartment?
Although some plants are forgiving to beginners, you have to consider some growing needs and elements that every plant requires. Such as:
Good soil
Plants depend on soil for taking up nutrients, water, and air. As you would grow plants in containers, you can't use ordinary soil, mostly used in the backyard. Therefore, you should go for a light-weight potting mix.
Potting mix soil is fluffy, light, and cheap. Moreover, it can keep the roots healthy and circulates water and air efficiently. Another advantage of the potting mix is that it is sterile. So, you won't be bringing any diseases with it.
Sunlight
Most flowering and fruiting plants require sunlight throughout the day. Getting 7 to 8 hours of direct sunlight can be challenging in an apartment. However, you can start gardening on the rooftop or your balcony.
Water, wind, and humidity
Plants need a lot of water so choose a place where you can water your plants easily. Carrying water pots can be tedious, so make sure you have a tiny hose attached to your sink. Other than that, you need a fine mist and a wind block to protect your plants against dry weather.
What are the best edible plant choices for your apartment?
Firstly, think about what you enjoy eating. Always start with seeds as they are huge in variety and cheap too.
Salad greens
Our salad favourites such as arugula, spinach, and lettuce have shallow roots and are extremely fast-growing. In short, they aren't fussy about soil air, humidity, wind, and other environmental conditions around them. As long as they get sufficient water, they would grow without any hassle.
Herbs
Herbs are not busy or large in size. Therefore, they are perfect to grow in small containers. Besides, it is wonderful to pluck fresh herbs for cooking. The top choices of harvesting herbs in your apartment are thyme, basil, parsley, chives, lavender, and mint.
Tomatoes
Yes, tomatoes can get large and heavy on the soil but they too, grow well in pots. However, you would have to buy pots that are 30 inches wide in diameter.
Meyer lemons
Meyer lemons are one of the easiest to grow in containers. Why? Because they have dwarf citrus trees and do every well indoors. If they get along with humidity and 8 hours of sunlight, they would grow in less time than you can imagine.
But make sure you put something below the container as Meyer lemons give off a sticky sap while growing.
Chilli Peppers
If you like spicy food and like to add extra flavours to your food, chilli peppers grow really well in containers too. Sweet peppers don't grow as well as hot peppers because they are a year-round plant.
With proper care, appropriate containers, sufficient water, and love, your plants will grow and shine in no time.