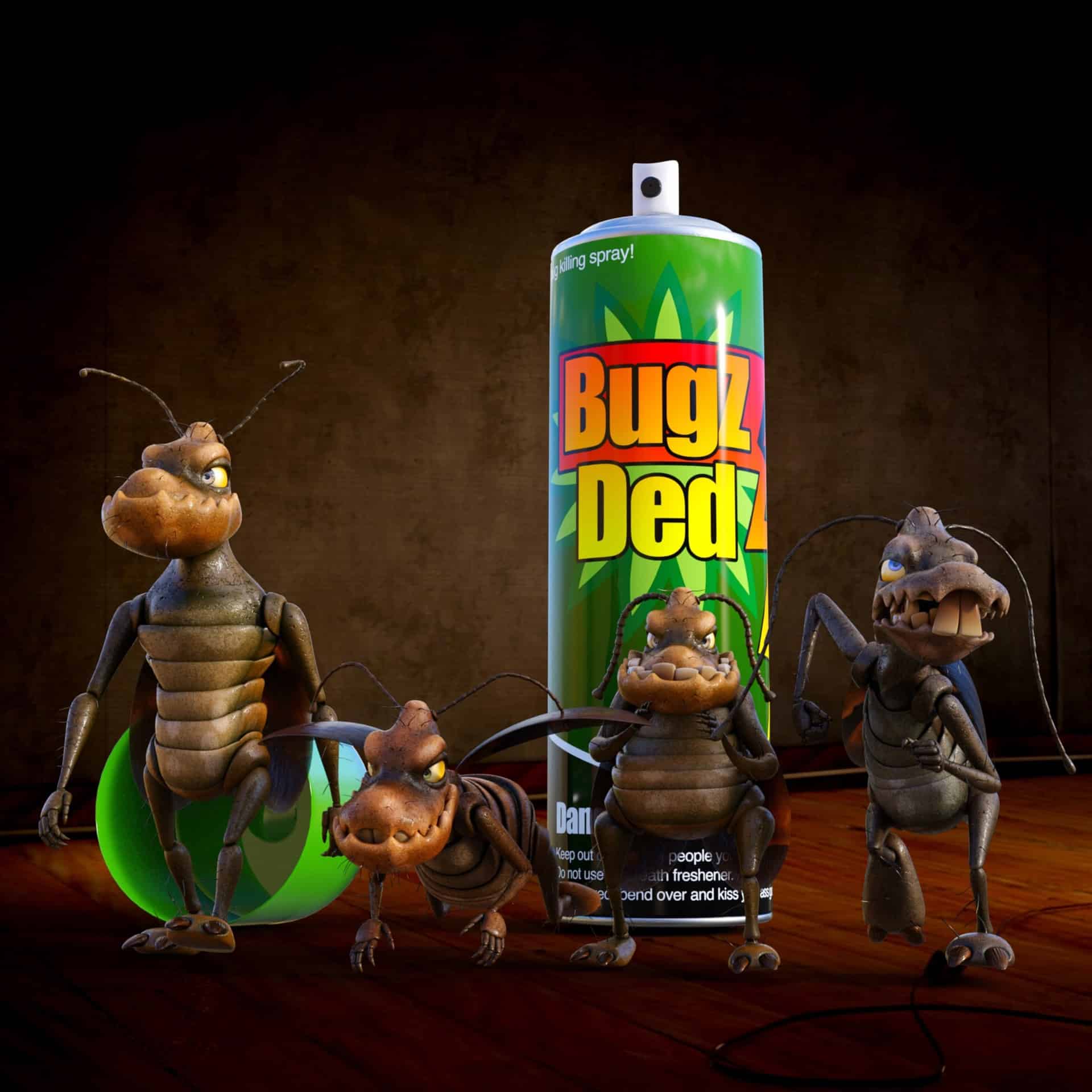 Pests can enter an apartment for a variety of reasons. Depending on where you live, it might be a rodent, termite, or roommate problem.
Although a pest control agency can't manage a problematic roommate, they can help you to get rid of the other unwanted critters in your place. Most landlords have a standing account that manages this issue.
When your apartment is in a big city, then roaches could be the biggest freeloaders in your place. Once you get them in a building, they can be notoriously difficult to remove.
Best Ways to Get Rid of Roaches
Keep your apartment clean.
Roaches love it when you leave food sources within their reach. Keep lids on your trash cans, store food in the fridge, and any pet food needs to get put away. The two places that see the most neglect in this area are underneath the refrigerator and the stove. Since these bugs will even eat wallpaper paste, your goal is to eliminate their access points whenever possible.
Distribute diatomaceous earth around your baseboards.
Food-grade diatomaceous earth looks like cocaine, but it isn't going to give the roaches an energy boost. The substance dehydrates insects when they walk through it. Although it might be tempting to spread big mounds of it all over your apartment, a light dusting is all you need for a successful outcome.
Get covers on your drains.
Once you eliminate the exterior places for roaches to enter your apartment, the pests start looking for alternative methods of entry. The drains in your bathroom and kitchen are the next best option. These insects love moist, dark environments, making it a necessity to drain your tub and sink whenever you're not at home. If your place feels damp all of the time, it might be worthwhile to invest in a dehumidifier.
Seal your crack.
Most roaches enter through your front door – no joke. If your apartment doesn't have a tightly-sealed entryway, then these bugs are going to come through the crack that exists between the floor and the door. Sealing this spot can stop the insects from being in a place that they shouldn't be.
Keep some catnip in your apartment.
Roaches hate catnip. If you keep some in small amounts in the corners of your apartment, then you can keep this pest away. Tuck some into your cabinets and under the sinks where the most likely points of entry happen to be. If you have a kitty at home, know that childproof locks won't keep a cat away from this stuff!
By some ugli fruit.
Ugli fruit is also known as a Jamaican tangelo. These bumpy little things aren't necessarily a filling snack, but it is an effective repellent for roaches. Placing the fruit around your apartment is enough to stop the bugs from trying to take over.
The best way to stop roaches is never to have them in the first place. Since you can't control the behaviors of your neighbors, these ideas can help to keep the pests away from your home. Choose the ones that make sense so that you can live a bug-free life!