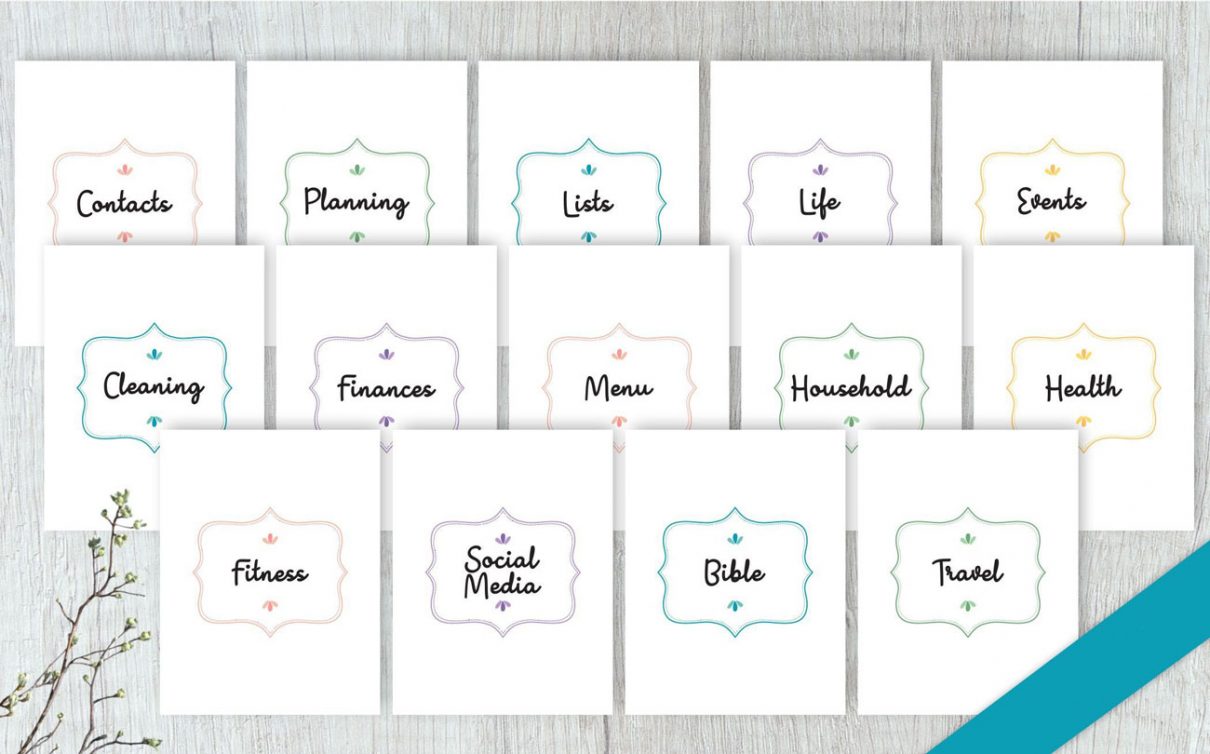 Have you ever thought of creating your own studio family binder? It's a fairly simple process once you have the basic principles down. The effort behind it far outweighs the organized results.
Benefits of a Studio Family Binder
There are several important reasons families should keep a household binder and having this type of system in place can keep everyone on the same page, especially those who are responsible for major financial decisions. A family binder is also a safety net in the event of an emergency. All important documents are in one handy place. Decide which elements of apartment life your family needs to record and track.
A binder can assist families in effectively paying down household debt. All bills and expenses are kept together with details of the progress made toward paying them off. Beyond that, it makes it simpler to implement a savings plan. Most experts agree that a single-family household should have enough to pay all expenses for at least three months should they experience an emergency, disaster, or loss of income. A six-month plan is optimal.
Items to Include in a Household Binder
All expenses to maintain your apartment should be in your binder. This includes balances, payments, due dates, and projected pay-offs. It should also contain the day-to-day costs of living such as groceries, gas, electric bills, and other fluctuating expenses.
Vital identification documents should be stored in your binder as well. Be sure to include social security numbers, birth certificates, and passports. You might consider taking pictures of or scanning these important papers and transferring the images to a flash drive. You should create three separate copies. Keep one in a fireproof lockbox, one at a trusted friends house, and one in a rented safety deposit box at your local bank.
Consider each of these additional suggestions for your family binder:
Stocks, Bonds and Savings Certificates
Checking and Saving Account Details
Health Records for All
Advanced Directive and Power of Attorney
Car Titles and Property Deeds
Family Business Documentation
Insurance Policies
Family Disaster Meet-Up Plan
Account Passwords and User Names
Studio Family Binder Add-Ons
There are many additional household topics you can organize and track in your family binder. Include a monthly planner and household goals checklist. You might even create meal plans to help save on groceries. You might keep family favorite recipes in your binder. You also have the option of creating several different binders based on your household needs. Here are some example categories:
Food & Meal Planning
Household Management & Family Finances
Emergency Binder
Daily To-Do & Appointments
Home Organizing & Cleaning
Crafts & Projects
Fitness & Health
Family Medical Binder
You can find tons of information about home management and family binders on the internet. You can also download free printable materials to create and customize yours to suit your family. Check them out and print a few to start organizing and prioritizing.