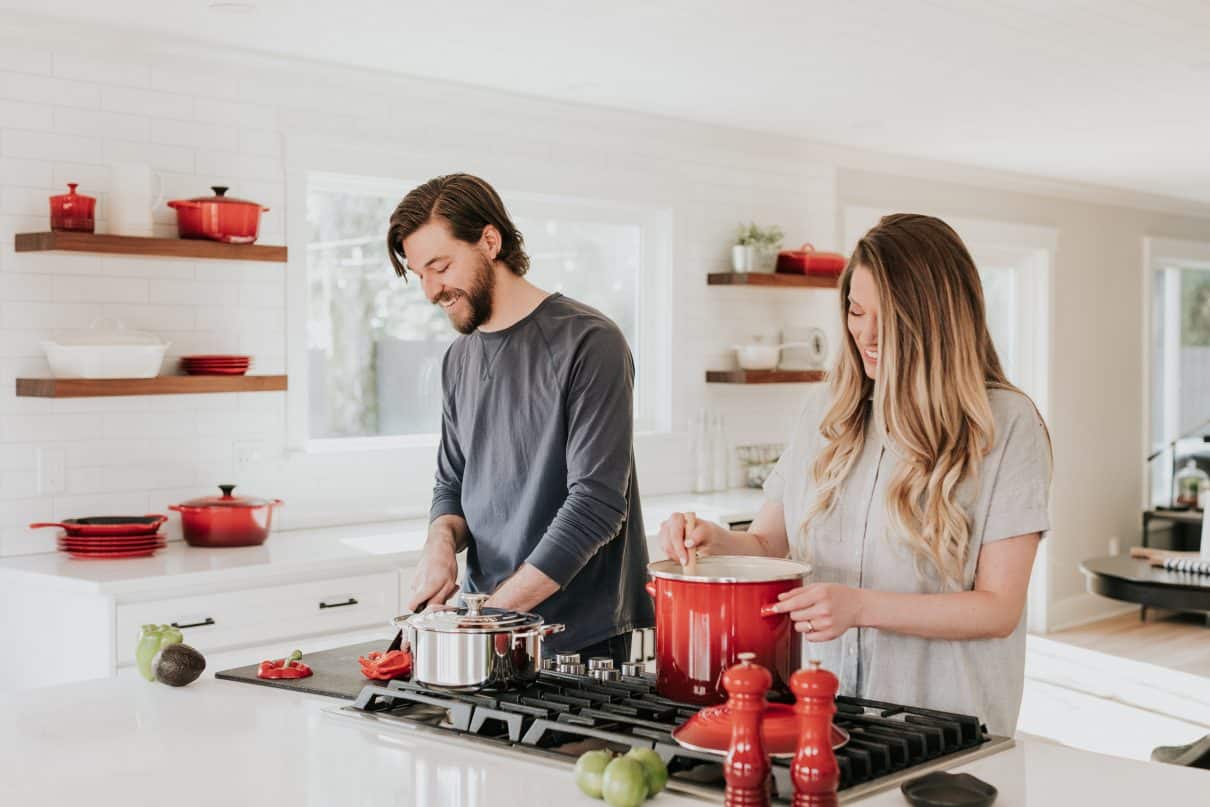 Whether you cook at home every night or only when you've got some free time, it helps to have a few essential kitchen tools in your kitchen.
You likely have the basics already there: pots, pans, a decent knife, and a few prep bowls. If you're on top of your game, there might be an air fryer and an Instant Pot to use!
When you add the following items to your kitchen, you can expand what you can accomplish in the time you have.
List of the Kitchen Tools You'll Want to Have at Home
1. Pastry Cutters
When you bake at your apartment, you'll need a special set of tools to ensure your items have consistency. This tool makes it much easier to prepare your dough to go through the mixer more efficiently. It can also let you blend better on the counter or rub the butter into the flour to get the flakiness the recipe wants.
2. Silicone Popcorn Maker
Although microwave popcorn is cheap and practical, it doesn't always have an ingredient list you want at home. When you have this kitchen tool, you can get kernels to make without any preservatives or anything artificial. Since it doesn't require oil or butter to work, you can make the exact amount you want while having it be as healthy as you want.
3. Vegetable Chopper
It can be a lot of fun to chop your vegetables (don't forget to have a cutting board!). That prep work can also take a lot of time. When you have an easy-to-use chopper at home, you can do some simple mincing with remarkable speed. This tool works well for garlic, herbs, and other aromatics. It also takes less time to clean up since everything stays contained within the working area.
4. Butter Crock
Some people like to store their butter in the refrigerator. Others want to keep it on the counter. If you leave it in a standard dish, the dairy product can attract pests. Since that could be a problem for your lease, it helps to invest in this tool. You can keep some in the crock so that it stays pliable while keeping the rest safe in your fridge.
5. Fish Spatula
If you don't make seafood at home, you can probably ignore this investment for your apartment kitchen. When you make fish a lot, you probably noticed how hard it is to flip a fillet with a standard spatula. When you purchase this tool, you'll get more leverage with the flip because of its extended reach. As a bonus, it lets you check a pizza crust, deliver pie pieces, and handle other tasks with relative ease.
Everyone has different cooking priorities, which means the tools you need are slightly different from what others want. Once you get the different spatulas, spoons, and graters that most people use, considering adding these affordable tools to your collection. It will help you have more fun in the kitchen!