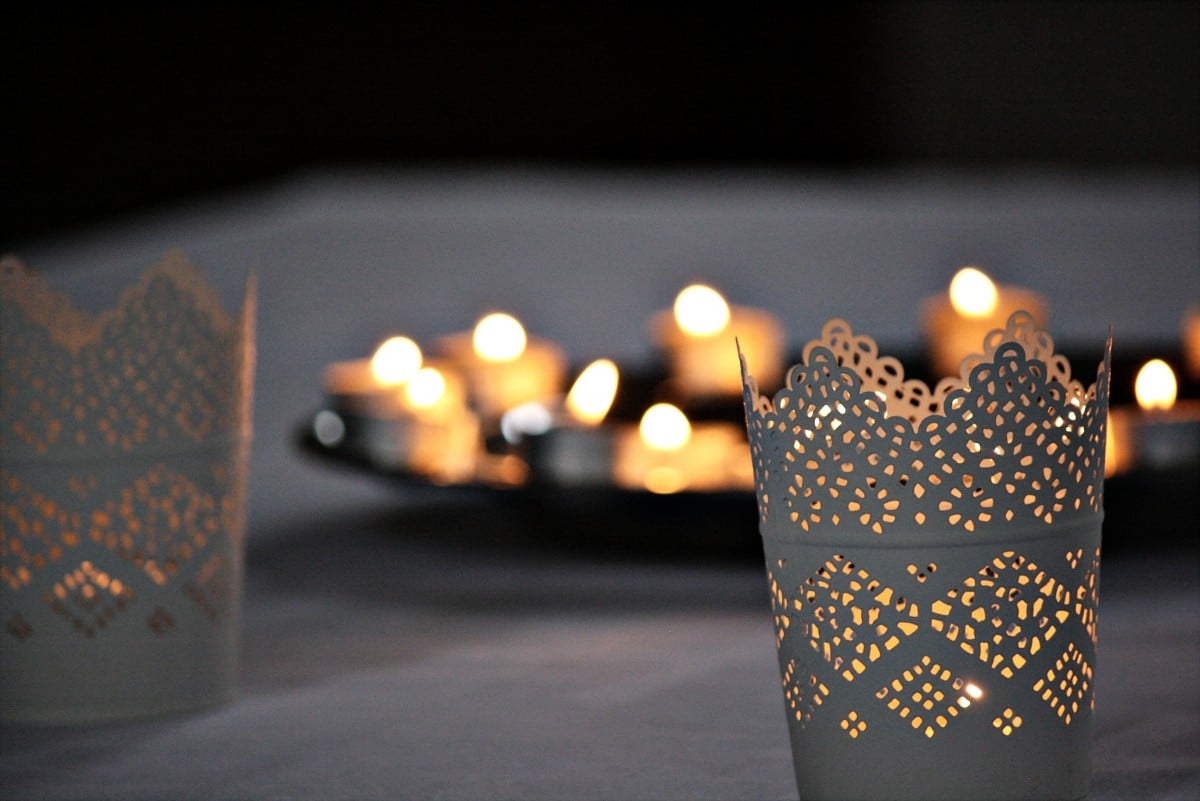 Most landlords do not permit the use of candles in an apartment. Even if you encounter an emergency situation as a tenant, the open flame creates a safety risk that one must manage from a business perspective.
If you do have a lease that allows for the use of candles when the power goes out or in general terms, then you may have a "responsible use" clause to follow.
What does it mean to responsibly use candles?
Candles Cannot Be Left Unattended
You cannot leave candles unattended after lighting one. The open flame can unexpectedly topple over because your cat decides to knock it off of the table. A happy tail from a dog can do the same thing. You might even send it crashing to the floor because something happens.
Then there are some precautions you must take when using candles for lighting, odor management, or other purposes.
Trim the wick of the candle before lighting it.
You can reduce the risk of an open flame by trimming the wick to one-quarter inch every time before lighting it. That places the fire right next to the wax so that you can control its output with greater regularity.
Keep the candle away from flammable items.
It would help if you did not burn any candles near items that could potentially catch on fire. That means the curtains, bedding, and carpet in your apartment are off-limits. Bathroom products are often flammable, so you will need to avoid putting the two items together.
Let it burn out of reach.
All candles should be kept out of reach of pets and children. A best practice to consider following is to put it out of your regular traffic pattern in the apartment. All it takes is one accident to create a significant problem.
Know when to throw the candle away.
The best candles to burn in an apartment are the ones that are self-contained within a jar or tin. When these items get down to their last half-inch of wax, then it is time to put them into the garbage. If you're using stand-alone candles, then you should get rid of them when about two inches of wax remains.
Never leave your apartment with a lit candle.
It only takes a couple of seconds for a candle to start a fire. Even if you're taking a fast trip downstairs to your mailbox, it is imperative that you blow the candle out. Then cover the smoke that rises from it to prevent that odor from seeping into your apartment.
How Else Can I Manage My Candles Safely?
It helps to set a timer on your phone for 1-2 hours as a reminder that you have lit some candles. If you forget that they're burning, then the alarm will trigger you to go extinguish the wick.
Candles can provide a soothing alternative to overhead lights. They can also be an essential lighting option when an emergency arises. If your apartment lease doesn't let you use them, then portable LED lighting is another solution to consider.