Best Ways to Maximize Space in a Studio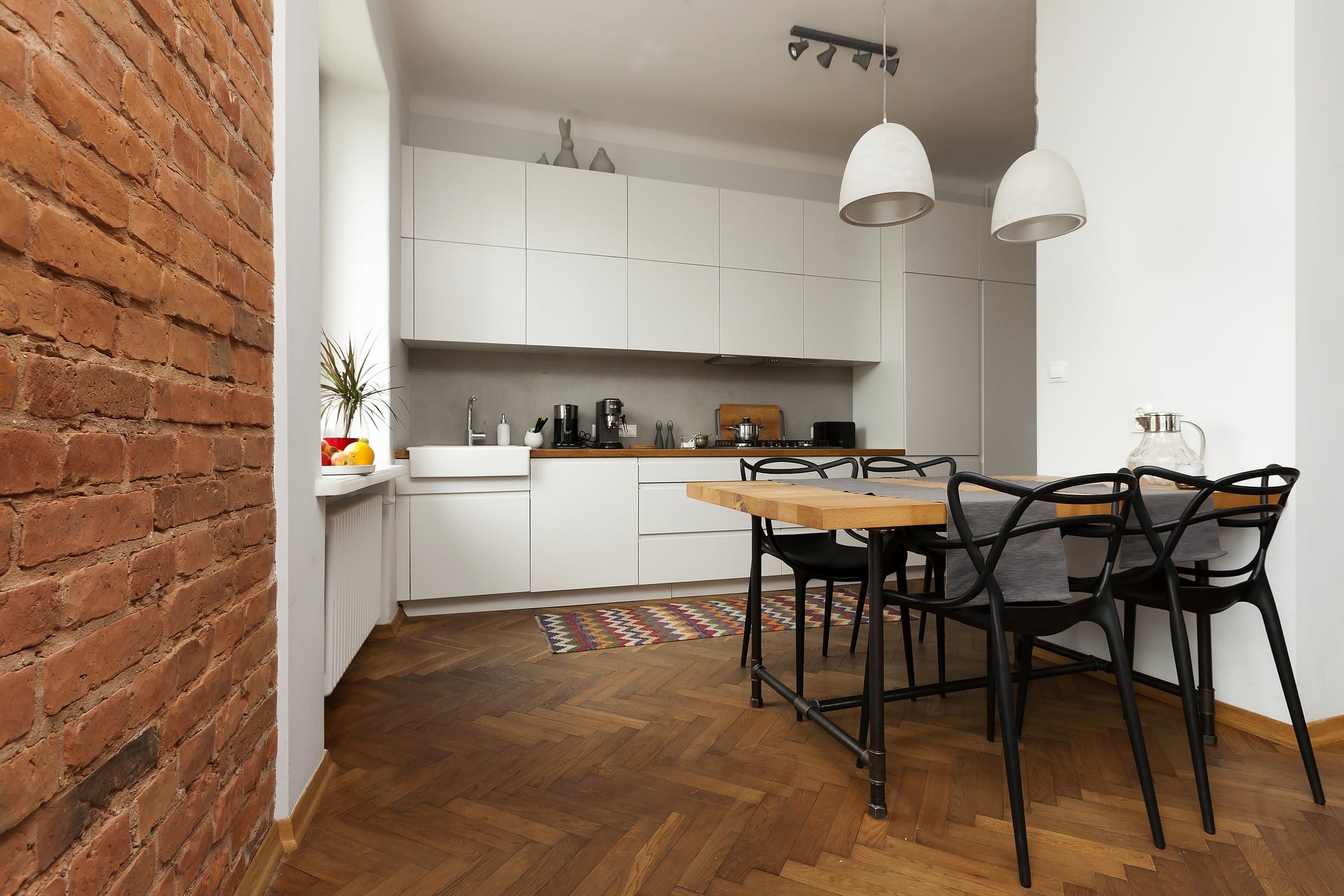 A studio apartment is often the first living space that happens away from home. Although it is nice to have room to call your own, fitting a kitchen, bathroom, and living area together in one spot can be a jarring experience. You need to know the best ways to maximize space in a studio.
Many first-time renters find that there isn't enough storage space available in a studio for all of their stuff. Your lease dictates what you can personalize after moving in. Still, these suggestions are generally acceptable under most terms and conditions.
Best Ways to Maximize Space in a Studio
Expand Your Storage Space Upward
You have plenty of unused storage space above your head. Start looking at your studio from a vertical perspective to see how you could maximize this option. Instead of mounting shelves to the wall, consider a tall bookcase that goes from floor to ceiling. That will prevent any damage from happening to the walls that could reduce your security deposit funds. An extra pole in the closet can expand clothing storage, while lofting places could get you a second floor to use with tall ceilings.
Create Storage in Room Dividers
Dividing out the space in your studio is the first challenge to complete in your first apartment. Shelving units work better than screens because you receive another area of storage to use. A row of books can become an instant wall! You could build a vertical plant stand, hang curtains with a shoe organizer in your bedroom space, or hang your bicycle from the ceiling to create more definition.
Have Your Furniture Perform Multiple Functions
Bulky furniture in a studio apartment takes up a surprising amount of space. You need multi-functional items that can provide storage without being in the open. Ottomans with drawers are an excellent choice because they can be a chair or a table. You could set your bed on risers to store totes underneath or have a kitchen island serve as your home office. A little creativity with this option can help declutter rapidly.
Stick to an Organizational System
Successful studio living requires an adoption of organizational habits. Everything in your home should have a designated place. Surfaces and counters must stay clean because the clutter can build rapidly. Try to clean off your work areas each day, sort through the mail, and recycle everything you can. Bring out your trash daily, create a standardized laundry routine, and create a filing system for your essential documents.
Focus on the Entryway
Entryways in a studio apartment are not usually that large. Creating one can help you to have a place where your shoes and coats can hang with ease. Most people tend to toss these items somewhere when there isn't a designated spot for them. You can also use cubbies for keys and other outdoor essentials. These are the best ways to maximize space in a studio.
Managing your space in a studio apartment can take some work, but it is an effort that provides numerous rewards. It also feels good to follow these ideas because it helps you to create that first home away from home.